WELCOME TO
Lincoln County Disability & Personal Injury Attorneys
WELCOME TO
Lincoln County Disability & Personal Injury Attorneys
Stacey Hardin Hibbard PLLC covers Central Kentucky with offices in Lebanon, KY and Danville, KY and focuses on offering expertise in Social Security and Personal Injury Law. Read more
Why Choose Stacey Hardin Hibbard PLLC?
Stacey Hibbard started her career as a lawyer over 25 years ago and has extensive experience practicing as an attorney in Social Security Disability (SSD), Supplemental Security Income (SSI), and Personal Injury Law. Stacey in an honors graduate from the University of Kentucky. She has always demonstrated a hardworking and driven lifestyle. Stacey also graduated cum laude from the University of Louisville School of Law, earning her law degree in 1996. In sum, Stacey is highly qualified to lead her team at Stacey Hardin Hibbard PLLC, and you will be in good hands working with this firm. When considering who to trust with such an important event in your life, allow Stacey to personally guide you through the process, from start to finish. With personal meetings, individually tailored service, and a hands on approach, there is no better source for success than Stacey Hardin Hibbard PLLC.
If you are looking for a quality attorney in Central Kentucky, we have two convenient locations in Danville and Lebanon. We can even met with you by video or over the phone. You are sure to find a compassionate representative at our firm.
Meet Our Strong, Skilled, And Experienced Staff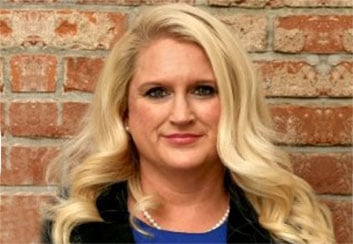 Stacey Hardin Hibbard, Esq.
Owner
Stacey has been working in Social Security and in personal injury cases since 1994, starting while still a law student. She has vast experience in Social Security Disability, SSI and Personal Injury Law…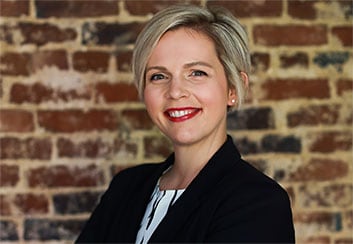 Amber Brahm Eubank, Esq.
Associate Counsel
Amber has worked with Stacey since 2010, starting as a law student. She received a bachelor's degree from Transylvania University and a law degree from the University of Louisville. Amber has spent much of her career...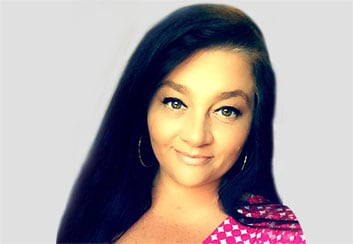 Elizabeth ''Buffy'' Edwards
Case Manager
Buffy is a case manager for the firm and has worked with Stacey since 2003. A Mercer County native, Buffy is very knowledgeable about the Social Security disability process and enjoys working directly with...
Client Testimonials

---
"My family and I appreciate the hard work that was put into keeping our disability. We thank God that we had people that were concerned about our situation. Nowadays people don't try and help each other like they should. May God bless each and everyone for your hard and dedicated work."
– F.A., Middlesburg, Ky.
Why Choose Us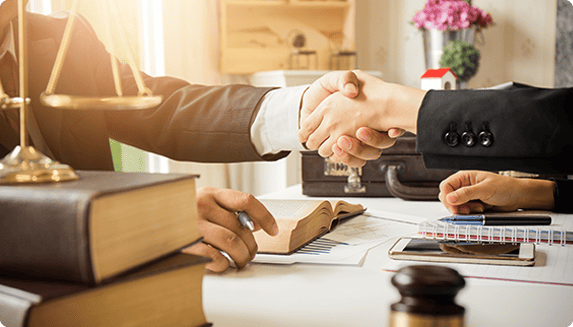 We will personally investigate your case, gathering as much information and detail as possible on your behalf. This includes contacting your insurance company and the insurance company of the offending party. Remember, the at-fault insurance company has no interest in helping you. Their primary interest is to save money and appeal to drivers insured under them. Having our expert negotiators reach a settlement to your satisfaction is your best bet to secure maximum compensation. Our personal injury lawyer will also meet with you as frequently as necessary to discuss and develop your strategy for securing the highest compensation possible.
No matter how you have been injured by the negligence and recklessness of another, Stacey Hardin Hibbard PLLC is here for you. Each client's case is methodically screened, and a personal meeting with Stacey and/or Amber will be scheduled as soon as possible after. Perhaps you have been the victim of a motor vehicle accident, motorcycle accident or pedestrian accident. Maybe you have been injured by a defective product or in a slip and fall. No matter the case, if you suspect you deserve compensation for a sustained injury, contact us today for a consultation. Unlike many larger firms, you will be assigned a specific attorney who will be with you throughout your case, meaning that you will be kept up-to-date, and in the loop from the start all the way up to the conclusion of the case.
How To Find Us?
We serve all of central Kentucky including Boyle, Marion, Mercer, Lincoln, Casey, Taylor, Green, Washington, Nelson, and Garrard counties.
Lebanon Office: 324 West Walnut Street, Lebanon, KY 40033
Danville Office: 104 Ponder Ct, Suite D, Danville, KY 40422
Phone: (859) 681-9111 (Call For A Free Consultation )
Office Hours:
Office Hours: Monday - Friday (9:00am - 4:30pm)
Contact Us For A Case Evaluation!
For inquiries, please use the contact form below or call the offices