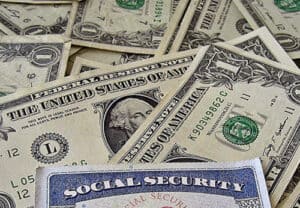 Takeaways
An initial application for Social Security disability benefits takes about two to six months. As of the shelter-in-place orders for SARS-CoV-2, it does take longer, about two to eighteen months.
Under Social Security laws, there is no such thing as a permanent disability benefit. Your disability status will be reviewed every two to four years.
A judge's denial of a disability claim does affect any new claims.
How Long Does It Take To Get A Decision After Applying For Disability Benefits?
The length of time for social security to determine your disability benefits varies. It is based on your age, education, and work history, as well as your diagnosis.
For some terminal illnesses, there are ways to reduce that consideration time. However, if an initial application, expect an average of two to six months. For most people, it's denied, and then there will be an appeal process. Since SARS-CoV-2, my timeline estimate for an initial application for disability benefits can take two eighteen months for the total process. The amount of processing time depends on your hearing officer, your case worker, and the amount and quality of medical treatment that you're receiving.
Are There Things That Could Cause Someone To Lose Their Social Security Disability Benefits?
Every person who receives Social Security benefits has a file at Social Security that is reviewed. They are reviewed at different amounts of time, some of them every 12 months, sometimes up to every 7 years.
This depends on your diagnosis and your health problems, but every single person's case is reviewed by Social Security to make sure that you continue to have health problems so that if you stop going to the doctor then they will stop your benefits. That's one of the most important pieces of advice that I give to clients after they have received their benefits – continue getting medical treatment, continue reporting your symptoms.
It helps you as far as your doctors are able to give you the best medical treatment. It's also very important for Social Security to hear from your doctors that, yes, you still have these health problems. Yes, they're still very severe. No, you cannot return to work.
How Important Is It To Follow Doctor's Orders?
It is crucial to continue medical treatment. As long as you cannot work, it is crucial to continue receiving medical treatment for your health conditions.
If you have chronic health impairments, then you should be seeing a doctor but it's important to continue to report very accurately. This helps your doctor to treat you with the best possible medical care and also gives Social Security an accurate picture of what's going on so that they know yes, you still have these problems and no, you cannot return to work.
What Social Security Disability Benefits Will I Receive?
A person who is found to be disabled under Social Security's rules is eligible, depending on if you've paid in your taxes and what program you're eligible for. There is a monetary amount that you are sent by direct deposit to your bank account. Depending on your disability, you can also become eligible for Medicare or Medicaid Health Insurance programs.
If you have children, they may be entitled to a monthly amount that's paid to a payee on their behalf as well. But that depends on how much you have paid into the system.
Is There An Average Disability Payment That I Can Expect?
There is no average disability payment you can expect. As an estimate, you could take the median between the highest amount and the least amount. For an example, see below.
Highest Disability Payment: $1,600 per month
Lowest Disability Payment: $600 per month
Therefore, $1,100 is the median amount.
$1,100 is only an estimate. Disability amounts depend on what you paid into the program and how long you worked.
If I've Been Denied Before, Will It Hurt My Chances Of Approval When I File A New Claim?
If you've received a denial from a judge in the past, it does impact your future claim because a judge has already issued a decision on it. However, social security disability law firms represent people every day that have had a previous denial on a claim for benefits and can help them. While it is not guaranteed your new claim will be approved, telling your attorney of a previous denial enables us to best represent you on the current claim.
Do I Need To Be Under A Doctor's Care In Order To Be Approved For Social Security Disability?
Documenting regular and frequent medical treatment is important to prove that you are disabled because Social Security does require evidence of a medical disability. There are a lot of different types of medical providers and many of them are qualified to treat you for your health problems.
Does Education And Work Experience Impact Social Security Disability Benefits Eligibility And Amounts?
The amount that you pay on your taxes affects the amount of Social Security Disability Benefits that you're eligible for. Education and work experience are important when Social Security is looking at what types of jobs you can or cannot perform.
Social Security is required to consider the last 15 years of your work experience to see what kind of skills you have or what types of jobs you can perform. Your education and work experience become more important the older you get, especially after the age of 50.
How Often Does Social Security Disability Review Your Case?
Generally, Social Security reviews your case anywhere between 12 months and 7 years. The longest they will go is seven years, which would be for someone with a very severe type of injury with no potential for recovery. But on average, the reviews are performed every two to four years, depending again on the impairments and the supporting medical evidence.
Will I Have To Pay Taxes On Disability Checks?
While I am not a qualified tax professional, you will not pay taxes on your disability checks. Ask a tax professional this question.
How Long Will My Social Security Disability Benefits Last?
There is no such thing as a permanent disability under Social Security law. Thus, the length of your social security disability benefits depends on how long you are disabled. There are cases where you recover and can return to work. If you can return to work in the future, your Social Security Disability benefits will stop. That is why Social Security reviews your disability benefits to make sure that you are still disabled.
On another note, for some time, there have been rumors that Social Security will run out. However, at this point, it is funded for the immediate future. Today, we can make sure that Social Security funding is a priority at the federal government level and that we are working to make sure that it continues. We are hopeful that it's a program that will last very far into the future.
For more information on FAQs On SSD Benefits In Kentucky, an initial consultation is your next best step. Get the information and legal answers you are seeking by calling (859) 681-9111 today.
More Information